There are no shortcuts to being a truly well-rounded lab manager, but one thing that will make a difference quickly is to simplify your tasks and objectives by using the best inventory management software or other project management software. We'll discuss what that looks like in more detail later in this article.
The responsibilities of a good lab manager can be broken down into several categories:
Stay up to date with rules and regulations
While it may sound obvious at first, good lab managers keep their teams safe by understanding and following rules and protocol and implementing safe practices. A lab simply cannot function without this in place – not without the risk of compromising your lab's reputation.
You and your team should comply with proper PPE, GLP, and research protocols including ISO and FDA CFR 21 part 11. You are responsible for keeping your team safe and onboarding new members so that they are also in compliance with safety rules and protocol – including an understanding of safety symbols.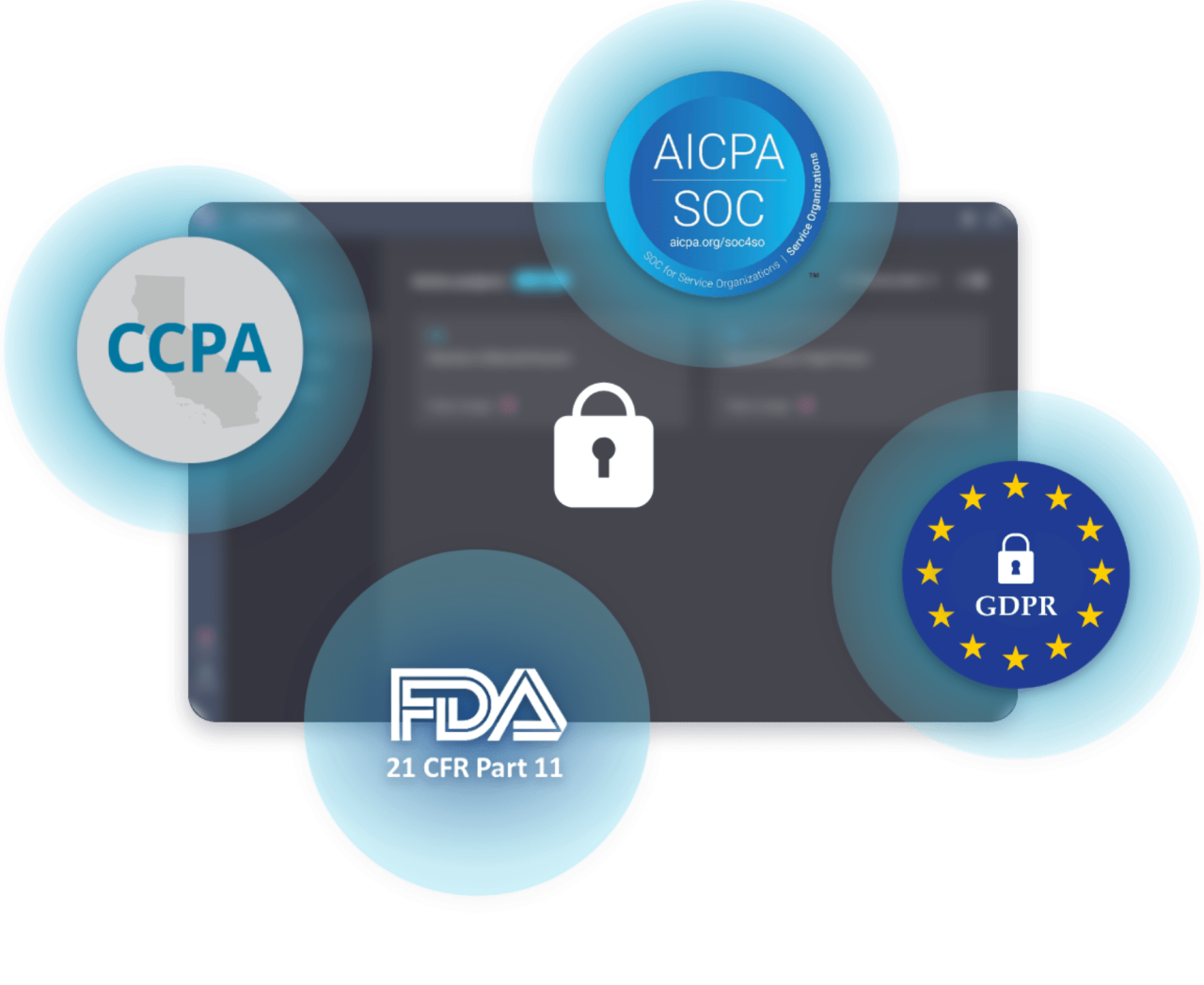 Know how to lead and direct your team for efficiency and success
A good lab manager knows the individuals on their team – their strengths, their weakness, their backgrounds, and their personal objectives – and assigns and directs them accordingly.
A successful lab depends on group synergy, good morale, and effective collaboration. Give your team members assignments that fit their skillsets and help them improve their skills as needed through your own guidance or through virtual training or a mentoring program.
Use clear communication in directing your staff, and be sure to not only give constructive feedback, but also positive feedback. Be honest, direct, and a good listener.
Make and reach goals and initiatives
Set your team up for success by having actionable plans and initiatives. Consider setting initiatives on a weekly basis: this will keep lab members on track, accountable and motivated. Reaching small but frequent goals and initiatives leads to a sense of accomplishment and help boost morale.
Setting initiatives is also a part of being organized and efficient in reaching larger goals. It's important that team members receive the same initiatives at the right times – the easiest way to do this is through a project management software solution.
Stay within a budget
While it may not be the first thing that comes to mind, a good lab manager is very responsible with budget and finances. The four main areas of budget management are lab personnel, instruments and equipment, laboratory supplies, and LIMS software. Be sure to break your budget down into areas that include these four.
Good lab managers are able to show where their money is going – including how much they've been able to save. Universities and other organizations need to see that you are capable of managing their money responsibly and efficiently, especially when it comes time to negotiate for further funding.
It's easier to stay within budget when you and your team are organized and productive. Staying organized is much simpler when using automated software, like a LIMSLab Inventory Management System (LIMS), to streamline your work and handle inventory management.
Use digital time-saving tools
These days, a wide range of digital tools are available to make tasks more efficient. Some of these tools are specifically designed for lab research teams to make work and collaboration more streamlined, effective, and meaningful.
A Lab Inventory Management System (LIMS) is an indispensable part of the most successful labs these days. This software aids users with inventory management, inventory tracking, and automating workflows. Many labs also use an Electronic Lab Notebook (ELN), which performs a similar function by allowing users to record and store important information about their experiments in a central location.
You may need to do a bit of research to see whether a LIMS and/or ELN is better for your lab, but in either case, an up-to-date laboratory management software will keep your data more secure and help you manage inventory far more effectively than using non-specialized software like Excel or Google docs.
Nearly every aspect of lab management – from organizing to budgeting, workflows, and freezer management– becomes easier, better, and more efficient with the aid of automated software, especially one that is cloud-based. Good software also enhances collaboration and communication among team members. Choosing the right one for your team is a solid first step you can take in becoming a successful, productive lab manager.